HOW TO SIGN UP AS A MATCHINGDONORS.COM AFFILIATE
Click here for our video tutorial
Already have a ShareASale account? Search 'MatchingDonors.com' or use our Merchant ID: 17841
Don't need these steps? Sign up as our affiliate immediately here.
Step 1
Go online to ShareASale.com and select 'AFFILIATE SIGNUP'

Step 2
Begin the signup process by creating a username and password.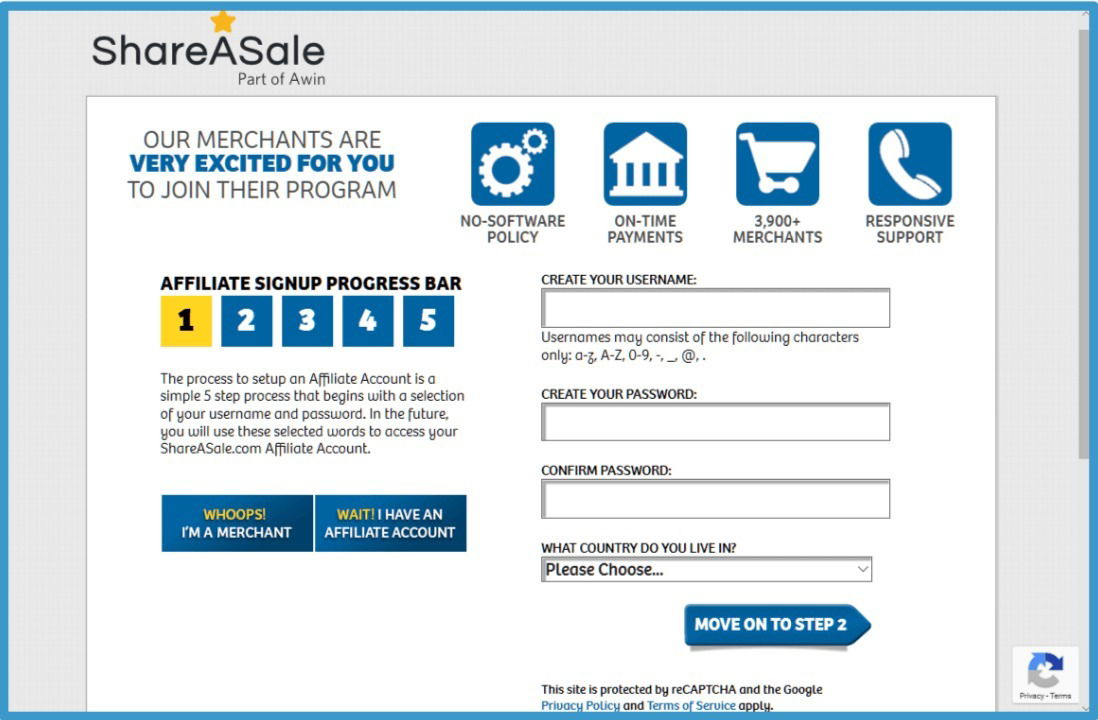 Step 3
Input the primary website where you will be promoting and advertising for MatchingDonors.com. This can be a webpage you have access to advertising on (even a Facebook or Instagram page).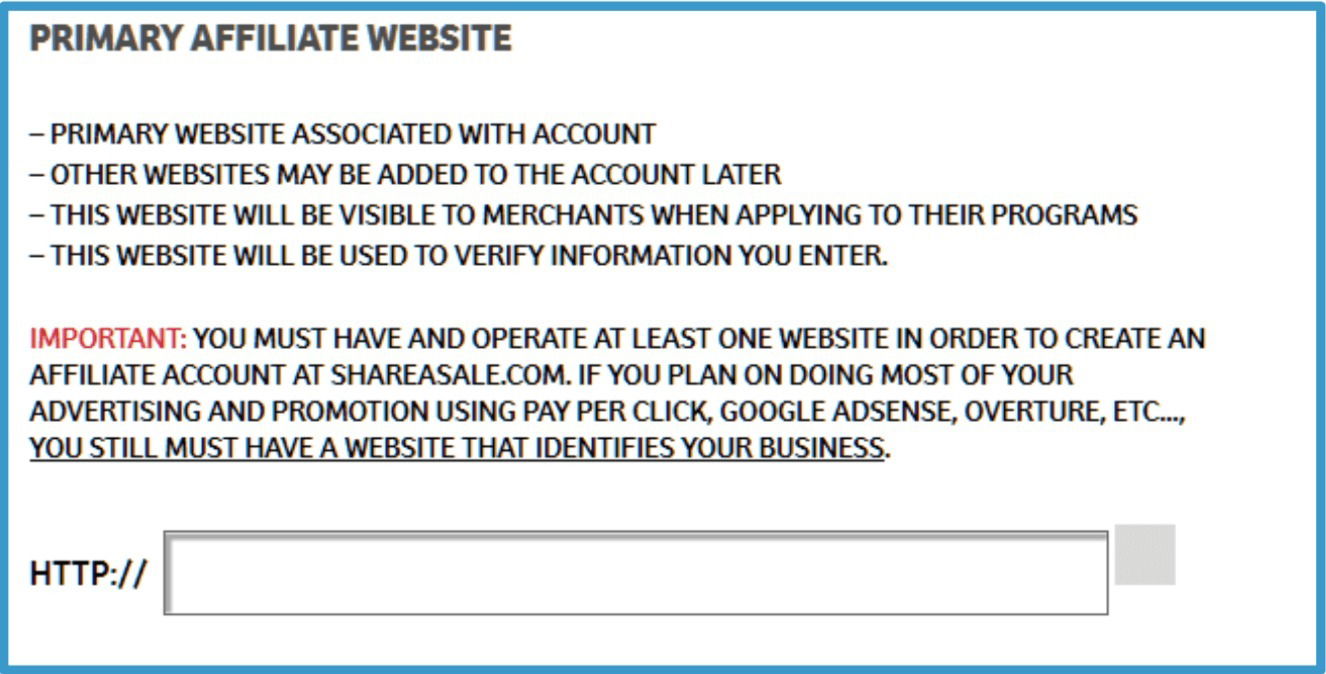 Step 4
Continue filling out your information until you have successfully completed the application process. You will have to wait up to 1 business day while ShareASale reviews your application.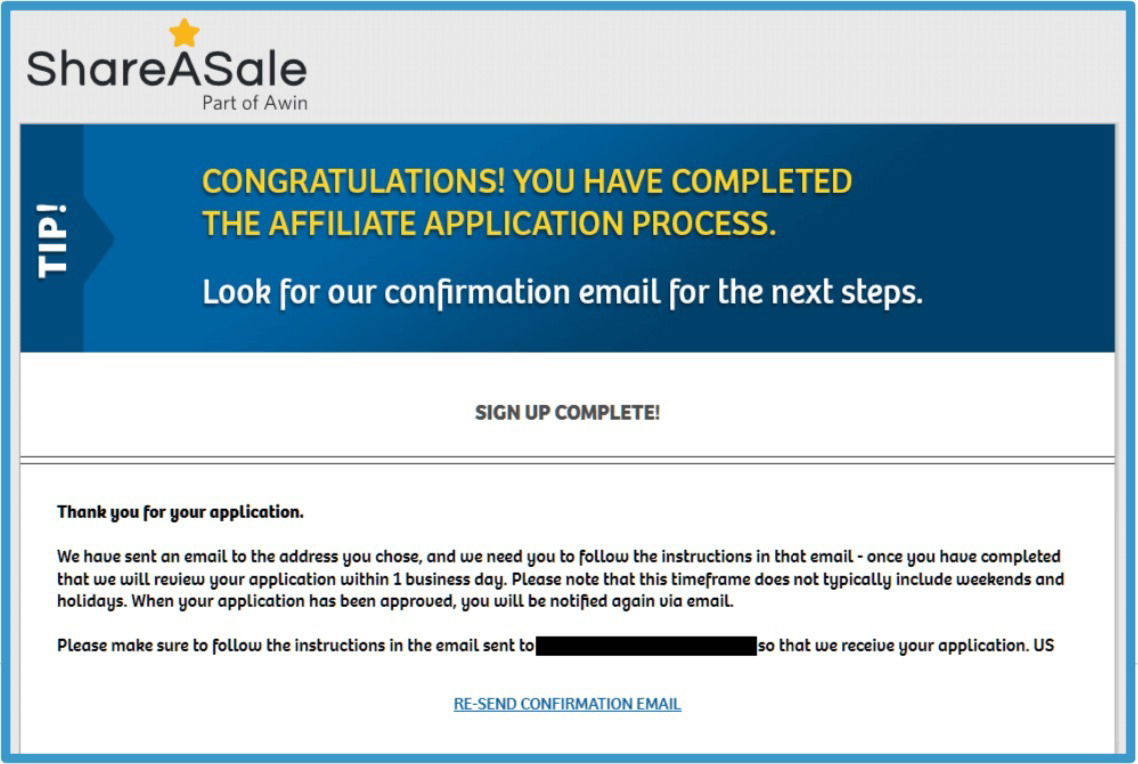 Step 5
Once your account has been approved, sign in and expand the MERCHANTS tab, selecting 'SEARCH FOR MERCHANTS'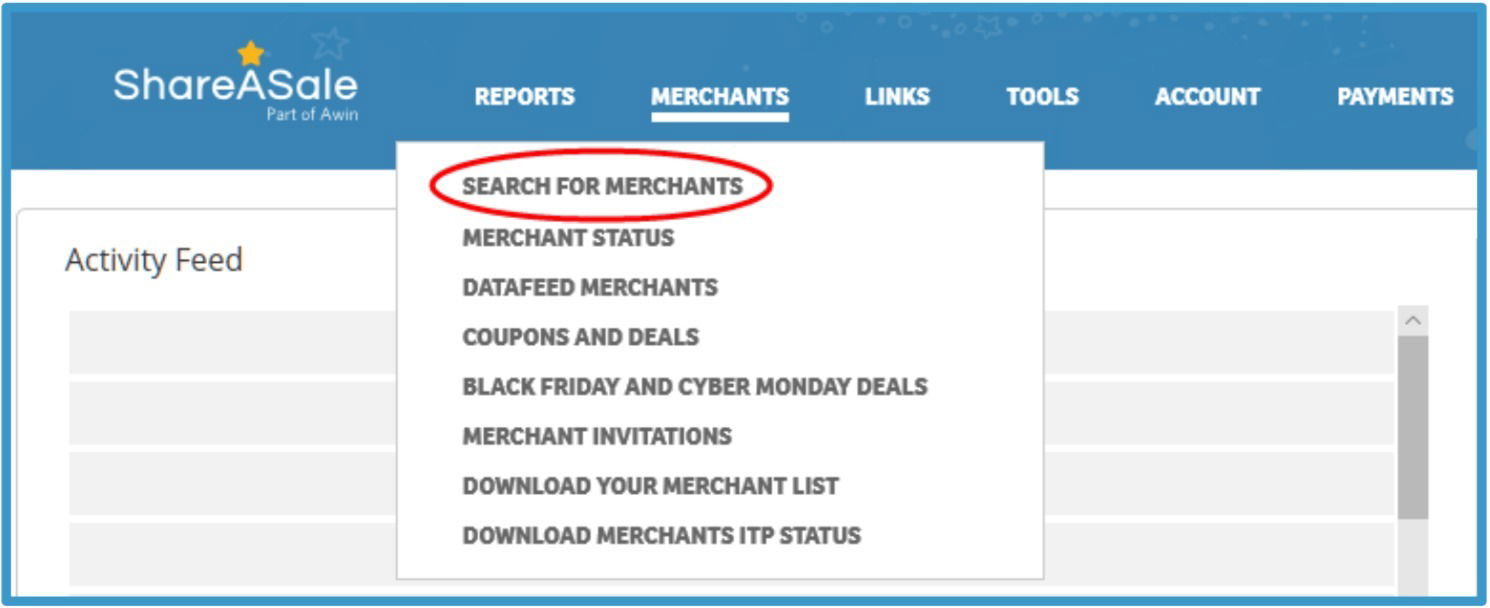 Step 6
Search for "MatchingDonors", and then click 'JOIN PROGRAM'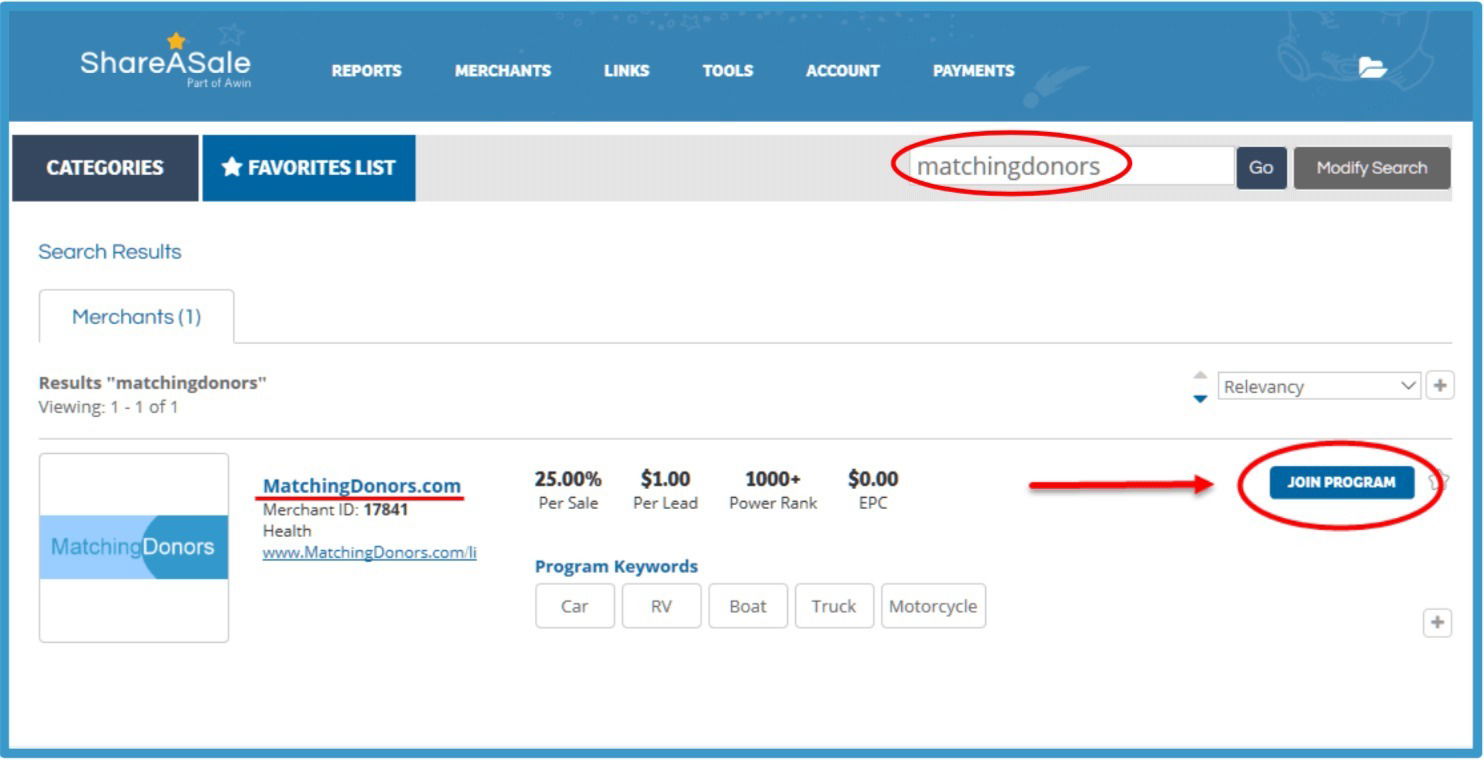 Step 7
In a pop-up window, read the program agreement and check the box stating that you have read and agree to the Program Agreement for Affiliates. Then click 'JOIN THIS PROGRAM'. This is the agreement between you, Shareasale.com, and MatchingDonors.com.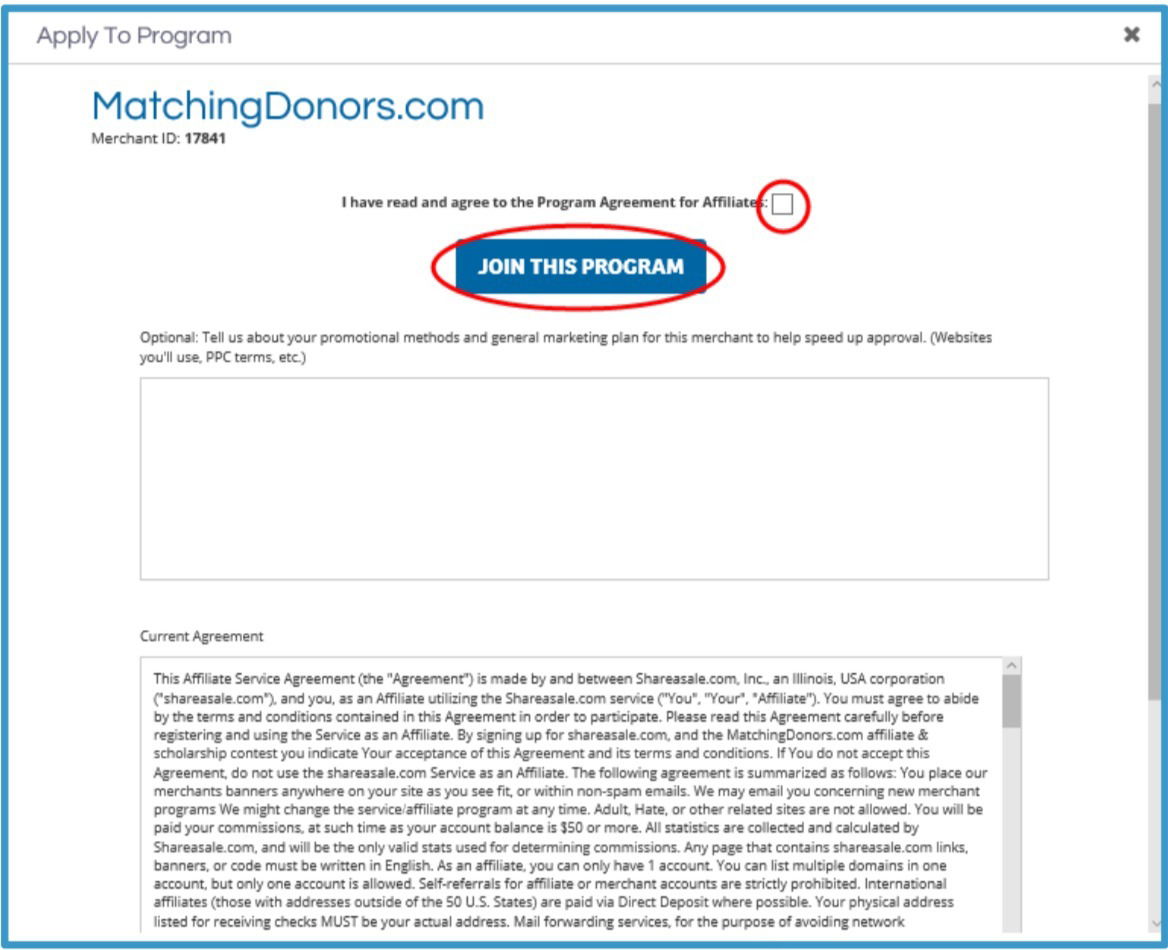 Step 8
You will be instantly approved to join our program; you can now begin promoting MatchingDonors.com – and making money. To learn how to best utilize each promotion type, Click here.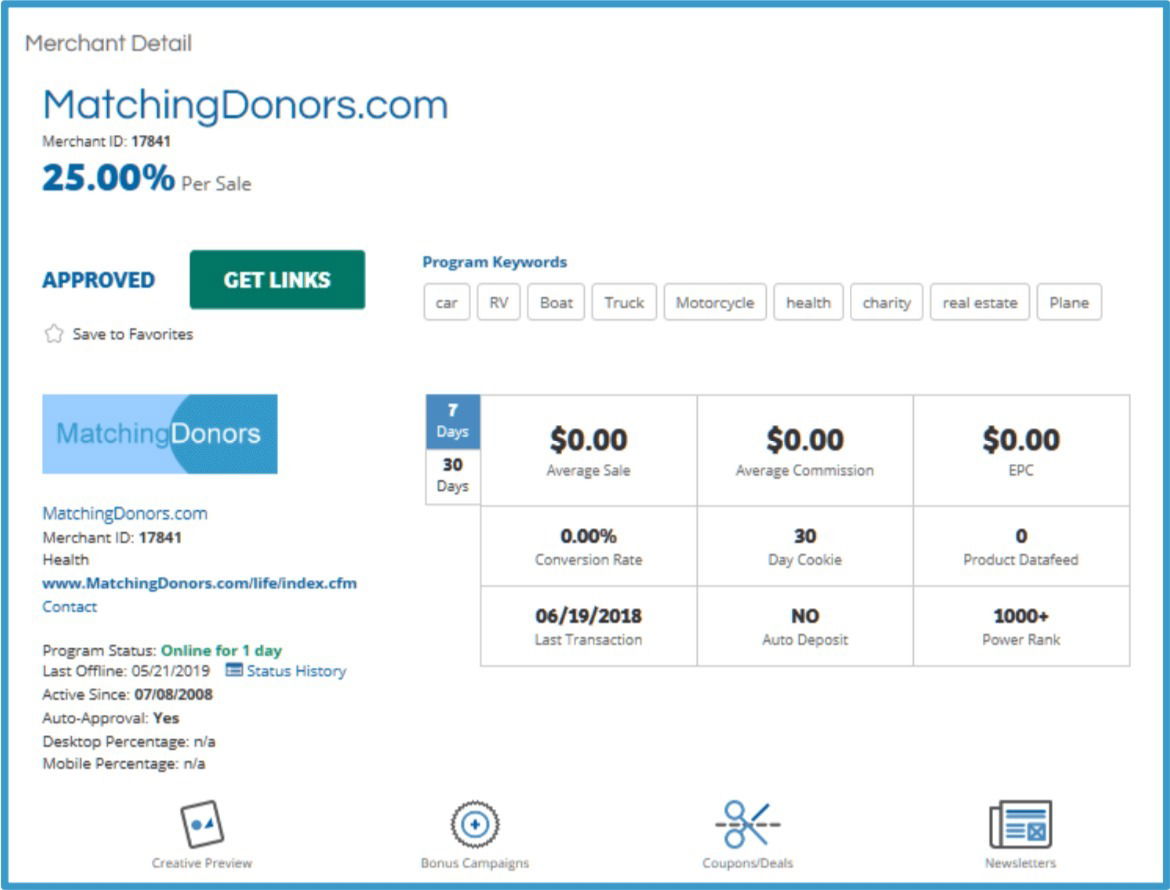 Need more help signing up? Contact Mike@MatchingDonors.com